The Highest Standard
Our leaders and staff are all professional consultants, and focused on professional excellence. They carry the degrees and certifications that come with the learning required to help clients. This gives them not just experience, but bona fide knowledge, access the best research, networks of professionals, and a commitment to their professions.
While many of our consultants have MBA degrees in addition to their undergraduate studies, this is only the beginning for most of them. We support, or are members of, or our staffs are members of all of the following organizations:
Certified Management Consultants

In a profession with few objective be
nchmarks there is only one unquestioned credential: the CMC designation. Those few who earn the right to call themselves Certified Management Consultants have attained what others aspire to - a higher level of management consulting. The CMC designation signifies peer accreditation, and is recognized nationally and internationally in over 40 countries. It signifies continuing to develop professional skills and willingness to adhere to a rigorous Uniform Code of Professional Conduct demonstrate a commitment to the profession.
Certified Management Consultants are the people you call on to tackle the tough management challenges. See the new Awareness Campaign for the CMC, and learn more about the designation by going to cmcdesignation.com (or click on the dragon). To learn how the "Slay your Dragon" campaign came to be and IdeaStudio who helped create it, go here. Ron Schwartz, CMC, one of our leaders, helped develop the campaign.
To see the full-size poster version of the dragon, go here.
ICD - The Institute of Corporate Directors

The Institute of Corporate Directors supports Directors and Boards with the best information. Our consultants work on strategy, governance and risk matters as routine parts of many engagements. We commonly work with CEO, Senior Managers and Board Members. We are committed to the best practices, the best knowledge, and the best tools. The ICD is a professional association organized to provide excellent support, tools and continuing education to the Director community. and we support that with our individual membership(s).
PMI - The Project Management Institute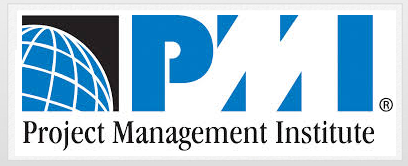 The Project Management Institute is dedicated to the professionalization for the Project Management function, and supports this work with the PMP designation - the Project Management Professional.