From Data to Insight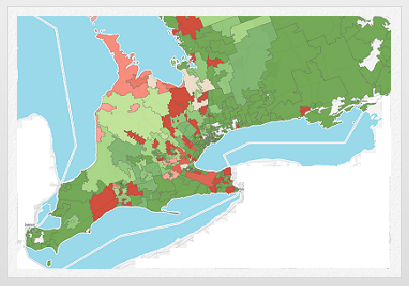 Chances are, owning enough raw data is not your problem. If you're like most clients, you have lots of data, but it's in raw transaction format spread across multiple systems, reports, or spreadsheets, and other sources. Or you have too few people experienced in solving both the technical issues and the advanced business analytsis problems. The data may also be incomplete, and needs to be consolidated or enhanced so it can be used to drive real insight and value. It can be used to find answers to questions, like which clients might leave soon? Which products or channels or clients are really making you the most money at lower risk? What factors may better optimize costs, resource allocations, capital, risk, pricing, and growth? How might we program profitability several years out?
Chances are, you could really exploit quick answers to these or other questions now, and a deeper ability to find timely answers to more sophisticated questions in the future. Adante provides this and more through our Analytics In Days™ program.
The Adante approach to analytics is layered, fast, and cost effective:
we start with your data, and quickly provide powerful output that is purpose bult for executives and other business users, providing important business insight.

visualizations are one of our tools that by themselves can reveal keen insights. For example, seeing your data and analytic output on maps, in views you never thought easily available, can enable you to more rapidly identify and investigate exceptions, and explain important patterns to others: Who's growing fastest at greater risk, and where? Where should you target, or not? Quickly see the answers, refreshed as fequently as you need them, and supporting detail and history available at your fingertips.We have seveal data models, and many critical visualizations of analysis output "on-the-shelf" that are easily uniquely configured for each client.

we integrate external data sources that take your internal data to the next level: demographics, psychographics, business locations, rich business statistics, and many other sources.

once you're familiar with Analytics In Days

™

, layer in more sophisticated analysis and customized output, adding more each month, based on your roadmap of priorities, that could include predictive or integrated analytics. For example, predictive or integrated analytics identifies customers who are likely to churn, and analysizes seemingly random events that include pricing and many other priorities.
We are practiced in solving a host of challenges underlying analytics and business intelligence that are often too time consuming or even too daunting for clients, including: data cleansing, data migration, modeling, and architecture, statistics, data science, hardware, and software, maintenance, support, secrecy and security, or just retaining the scarce data science resources that know how. Most organizations whether starting out, or taking the next step into more advanced and integrated analytics, either seek advice, or embark on a voyage of self-discovery. We help both ways:
we often deliver everything: the analytic engine, output, deep drill through capability, visualizations, insights, and support them for you to use the output. See our Analytics in Days (AID) offering. Within AID we do all the "heavy lifting": providng the technical solution, the ongoinong data management, and ongoing advanced data science, and overall support, all for a fixed monthly fee.

or, we can work with you on just the parts that you need. If you have the data warehouse, but would like to benefit from our data science team's experience and approaches, we can do that too. .

we can also guide, mentor and advise, often at senior executive levels, to help you develop your own in house analytics department. See our Analytics Consulting.
follow this link to find out more about Adante's Insurance Analytics.
Our clients include banks, insurers, government, mining companies, retail automotive service companies, and companies of all sizes. Contact us here.